A recent video about Harbin, capital of Northeast China's Heilongjiang province, has attracted much attention on the internet.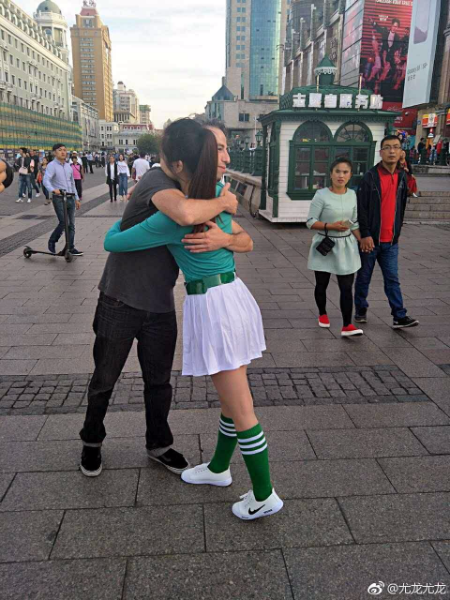 In the video, a young foreign man walks around the city, giving big hugs to the strangers he meets on the streets.
Through this, he shows his love and gratitude to Harbin. Surprisingly, the foreigner can speak fluent Dongbeihua, or Northeastern Mandarin.
Yoav Vollansky, a we-media producer focusing on cultural communication between China and Israel, came to China seven years ago from his home country.
In September, he came to Harbin to produce a video about the special meaning the city holds to Jewish people.
"As I know, 90 years ago, there were many Jews who lived in Harbin and built a life here. While in other places around the world Jews had suffered discrimination and violence, the Chinese people have always accepted us and treated us as equals," said Yoav. "I went to shoot a video that conveys this information as well as to personally thank and show my appreciation for that."
"In my country, some young people know little about the history," he said. "Therefore, I also hope my video can help more of them know about the city, which had been the homes of our older generations."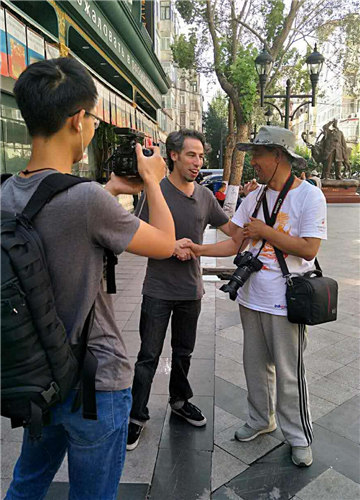 Before coming, he asked some of his friends who came from the Northeast to teach him some Dongbeihua.
"To be honest, I didn't know much of it before I came to Harbin, but I was always curious about it. I love Chinese dialects in general because they carry an interesting flavor that doesn't always exist in Putonghua," he said. "I always heard that Dongbeihua has lots of characteristics, and only when I started learning it I had a bit of a feel to it."
Vollansky still remembers the first time he visited the city in 2015. "It was in the winter, so I had an opportunity to enjoy the famous Ice and Snow Festival and of course the pleasure of eating a popsicle in -20 C."
"Hopefully I could learn more Donbeihua in the future. If anyone is willing to teach me, I'll be happy to invite them to coffee here in Beijing," he told China Daily.