[The content of this article has been produced by our advertising partner.]
In line with the government's efforts to position Hong Kong as Asia's mega events capital, many events played a pivotal role in enhancing the city's image, stimulating economic growth, and boosting tourism.
Among them was the Gold Coast Motor Festival 2023, an international motor celebration held over the November 11 and 12 weekend that saw thousands of visitors from Hong Kong, Mainland China and around the world attending. Held at Hong Kong Gold Coast, the picturesque seaside retreat at Tuen Mun celebrating its 30th anniversary, the event offered an exclusive automotive and yachting experience for car enthusiasts and families with children.
Elites from Hong Kong and the global motoring world expressed their support
Officiating the opening ceremony, The Honourable Michael Wong, GBS, JP, Deputy Financial Secretary, HKSAR, expressed his gratitude to the organiser for once again hosting this motor- themed grand event and inviting groups of parents and children to attend for free. Guests attending from abroad were welcomed, and he hoped that they would share what they had seen and experienced in Hong Kong, in particular the energy, friendliness and safety of the city, with their friends back home. It will help show that Hong Kong is indeed a vibrant tourist destination.
In response, Ms Nikki Ng, Non-Executive Director of Sino Group, highlighted the event as the perfect occasion to offer a fun-filled weekend for all. "Gold Coast Motor Festival is not just for motor and boating enthusiasts; it is also a happy event for families, youth and festival-goers. Heartfelt appreciation goes to the Hong Kong Tourism Board, The Community Chest of Hong Kong, Gold Coast Motor Festival's Special Advisors and Members of the Honorary Committee, car and yacht manufacturers, collectors, and community partners for their steadfast support that has culminated in Hong Kong's premier motor celebration."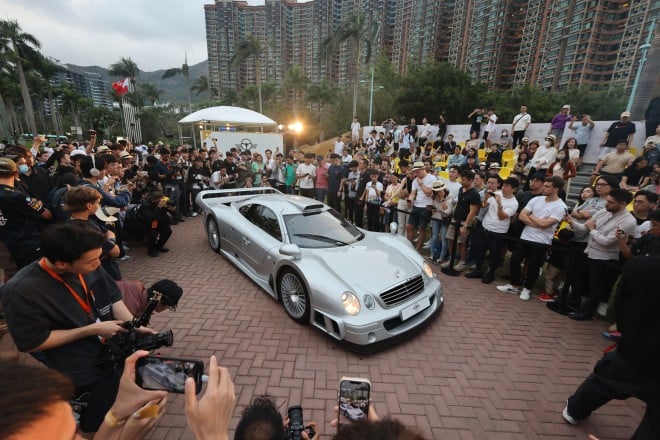 Joining the prestigious lineup of dignitaries at the opening ceremony and Festival were The Honourable Kenneth Lau, SBS, MH, JP, Member of the Executive Council; The Honourable Kenneth Fok, JP, Member of the Legislative Council; His Royal Highness Prince Michael of Kent, President of Royal Automobile Club; Mr Max Girado, a world-renowned classic car collector; Mr James Cottingham, Director of DK Engineering, and The Honourable Sir Michael Kadoorie, Hong Kong's preeminent car collector.
A spectacular showcase of automotive excellence
Car enthusiasts were enthralled by a stunning collection of over 100 prized classic and collector cars, representing categories including classic, iconic and race cars that celebrate the rich history, craftsmanship, power and technological advancements of automobiles. The weekend included parades led by experts providing insight into each car's history and unique characteristics, creating an interactive experience beyond a typical display exhibition. 
Exclusive debuts included the Asia Pacific arrival of the Pagani Huayra R hypercar, designed exclusively for the track, and the Asian debut of the Porsche 993 Turbo remaster, illustrating the latest restoration efforts by Gunther Werks. 
Attendees also marvelled at the legendary McLaren F1, Mercedes CLK GTR, and Porsche 911 GT1, Showcased in Hong Kong together for the first time.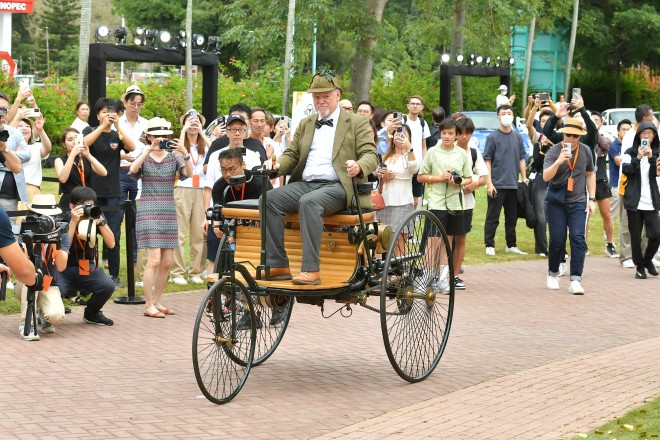 They also got up close and personal with a rare three- wheeled 1886 Benz Motorwagen Replica. This fully functioning replica of the world's first automobile captivated guests with its historical significance and awe-inspiring presence. 
For those who love the sea, a stunning fleet of luxury yachts from Absolute Yachts, Azimut Yachts, Princess Yachts and Sanlorenzo Yachts awaited exploration at the marina, providing a glimpse into the world of maritime opulence.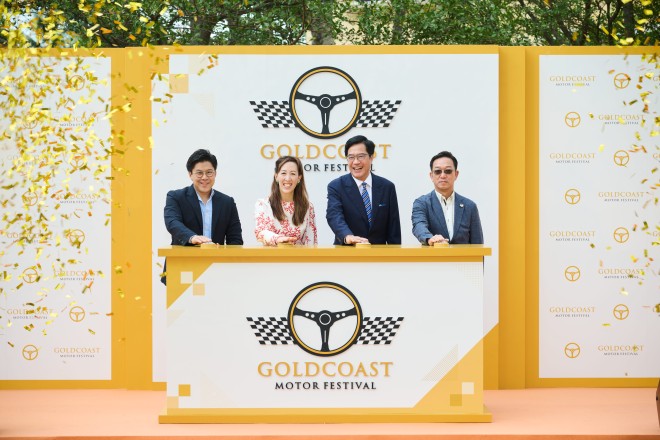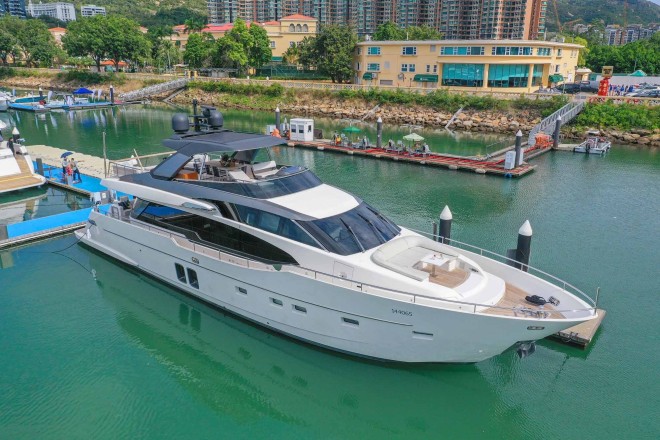 A weekend of family fun
The festival engaged not only car enthusiasts but also families. Kids' activities attracted plenty of children who had fun playing with car-themed inflatable games, bumper cars, and a driving simulator. Together with their families, they also indulged in live entertainment, thrilling performances, and tantalising cuisines offered at the Hong Kong Gold Coast Hotel and the Gold Coast Piazza food outlets, creating a celebratory atmosphere for all.
Giving back to the community
Beyond celebrating automotive excellence, the Gold Coast Motor Festival 2023 also embraced its tradition of giving back to the community. Partnering again with The Community Chest of Hong Kong, the Festival organised a charity drive to promote inclusiveness and social awareness. 
The initiative, kicked off by Mr Charles Yang, BBS, JP, Chairman of the Special Events Organizing Committee of The Community Chest, and Ms Nikki Ng, involved 30 cars embarking on a meaningful journey from The Fullerton Ocean Park Hotel Hong Kong to Hong Kong Gold Coast on November 11. Funds raised from this drive and a portion of the event's ticket proceeds were donated to support various social services in Hong Kong. 
Underprivileged families, invited through various NGOs, joined the heartfelt ride on an open-top bus, creating lasting memories as they experienced the joys of the Festival.